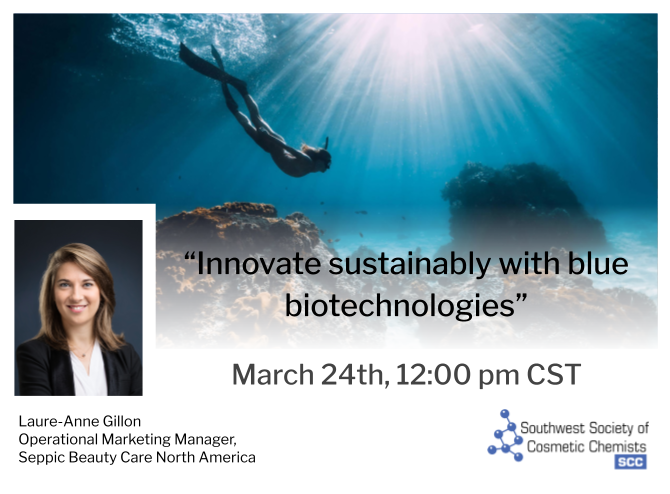 Discover the wonders of... Blue biotechnologies, their huge potential for sustainable innovation, with some examples applied to beauty care industry.
Innovate Sustainably with Blue Biotechnologies - Recording
Please see the attached presentation from
Dennis Abbeduto | Personal Care Business Manager | Colonial Chemical, Inc

Abstract
Consumer needs in personal care cleaning are shifting rapidly and formulators are reorganizing their toolboxes to accommodate them. Surfactants are vitally important tools for the formulation of personal care products, functioning as foaming agents, cleansers, thickeners, emulsifiers, and solubilizers. This presentation will give a basic overview of surfactant chemistry and present a wide variety of technology options for the latest consumer claims, including "water-free", "sulfate-free", "PEG/dioxane-free", and lower irritation cleansing formulation. Surfactant functions in formulations, key functional groups, and important things to watch for will be discussed.
January 2021 Meeting Presentation