October 15th 2020 SWSC Monthly Meeting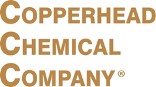 October 15th, 2020 Virtual SWSCC Monthly Meeting
Sponsored by Copperhead Chemical Company / McCullough & Associates
Speaker: Jim Mosbaugh
Time: 12 noon CDT to 1 pm CDT
Topic: Plant Derived Antimicrobial Esters
You are invited to a Zoom meeting.
When: Oct 15, 2020 12:00 PM Central Daylight Time
Register in advance for this meeting:
https://zoom.us/meeting/register/tJ0pdOuprDwvGNF5qBsRHtiZ2Hn_PMY1nt1i
After registering, you will receive a confirmation email containing information about joining the meeting.
"There will be no registration required on our website but please go to the link above prior to meeting to register".
Abstract: "Novel Preparation for Plant Derived, Water Soluble, Antimicrobial Medium Chain Esters" Medium chain fatty acid esters, such as glyceryl laurate (GML), are well known to possess certain antimicrobial properties in vitro. GML has been studies for over 3 decades and has been shown to be the most active medium chain ester against bacteria and fungi. Numerous clinical and in vitro studies have reported these properties1-18, however the lack of commercial products that exploit this ingredient exemplifies the traditionally difficulties of transferring these properties from the lab to commercial products for cosmetic and OTC drugs. Explained herein is a novel, low energy and conservative method of preparing a specialized mixture of C12 esters that preserves the innate antimicrobial functions and multifunctional benefits of GML in a water soluble, liquid crystal micelle form.
Jim Mosbaugh has over 20 years in formulation chemistry and product development experience. He founded BioTectics, LLC in 2011, which is a consulting company primarily serving the personal care, animal health and supplement industries. He currently works for Copperhead Chemical Company Inc. located in West Pennsylvania and is one of the inventors of Copperhead's Biopolysan® and Laurest® ingredients. These ingredients are novel, antimicrobial and multifunctional plant derived products useful for personal care. His current focus is the continued development of these useful ingredients and creating new products and applications. Prior to this, he co-founded the Calgenex Corp where he served as Vice President of R&D and developed topical OTC products, drug therapies and condition specific dietary supplements. He also worked for Nanobac Pharmaceuticals and All Natural Botanicals. He has a Bachelors degree in Biology from the University of South Florida. He has been a SCC Florida chapter member for 4 years. Jim lives in Tampa, FL with his wife, two daughters and their dog.
Event Properties
| | |
| --- | --- |
| Event Date | October 15, 2020 |