SWSCC June 20th, 2019 Monthly Meeting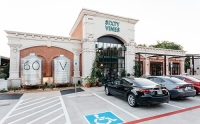 The Venue:
Sixty Vines - Plano
3701 Dallas Parkway
Plano, TX 75093
Time: 5:30 pm – 8:00 pm
Cost: Student: $15
Member: $40
Non-member: $50
At the Door (Day of)
Student: $25
Member: $50
Non-member: $60
Speaker: Paul Slavashevich from Symrise
Abstract: Trend driven ingredients typically take the spotlight, as 'behind the scenes' workhorses like diols fade to the background. It's time to focus on this true multi-functional category - diols - as they're playing an increasingly pivotal role in modern and green preservation. Join us as we delve into diol chemistry, best practices in formulation, and discover the tremendous benefits they deliver to cosmetic products.