SWSCC November 2017 Chapter Meeting / Officer Installation - day

Please join us for our November 16th SWSCC Chapter Meeting and 2018 Officer Installation!
The Ranch @ Las Colinas
857 W John Carpenter Fwy
Irving, Texas 75039
10:45 AM On Site Registration
11:00 AM Supplier Sponsorship/Chapter Announcements
11:15 AM SWSCC 2018 Board Installation
11:30 AM Plated Lunch/ Speaker Presentation
Speaker - Lisa Jones, General Manager Coast Southwest
Topic - Beginning with the End in Mind: Bridging the Gap between R&D and Marketing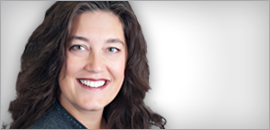 How often does a formulator get to "start from scratch" and create a product without any influence from marketing? Even those of us with no direct ties to the consumer must begin with the end goal in mind: Create a finished product that ultimately sells. Balancing the challenges of a marketing brief with the rules of chemistry compounded by financial limits, puts today's formulator in quite a quandary. Just as frustrated as the chemist, marketing teams want to serve the consumer's needs but find their R&D teams unwilling to listen to their cool and creative ideas. This talk will attempt bridge the gap between both sides by providing the necessary tools to meet the ultimate goal…sales.
Menu:
First Course
-House Salad with Tarragon Vinaigrette
Second Course (choice of 1)
-Chicken Fried Steak with Jalapeno Sausage Gravy
-Herb Roasted Chicken
-Pan Seared Black Snapper
-All entrees are served with Whipped Potatoes and Farm Fresh Veggies
Third Course
-Cinnamon Roll Crust Pecan Pie
-Old Fashion Chipotle Chocolate Cake
*Soda & Iced Tea Included
The price for the November meeting will be $40.00 for members and $60 for non members. The fee is $75 for those that show up without an RSVP member
Event Properties
| | |
| --- | --- |
| Event Date | November 16, 2017 10:45 am |
| Event End Date | November 16, 2017 1:00 pm |
| Registration Start Date | October 23, 2017 |
| Location | The Ranch |