Job Posting
---
Technical Sales Representative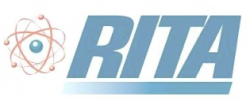 Job Info
Posted: 23 November 2021
Job Type: Full Time
Job Description
Requirements:
• 3-5 years of sales experience preferred
• Chemistry/Cosmetic education or background required
• Minimum 75% traveling / 25% office
Responsibilities:
• Develop and maintain sales of designated key accounts within the assigned region. This involves contacting purchasing, R&D, QC/QA, company officers, and anyone else within each key account that is ultimately responsible for placing orders.
• Determines the chemicals of interest to RITA used at each company contacted. Discusses on each call as many of the customer's chemical requirements as is feasible and endeavors to at least mention the other RITA products used that are not discussed in detail to make sure the buyer knows what products are available from RITA. The Sales representative should also determine the customer's problems and use their consultative sales skills to apply the appropriate products/solutions to the problem.
• The Sales Representative is responsible for investigating and assisting in customer complaints in a timely fashion.
• It is the Sales Representative's responsibility to stay up to date on each customer's performance and ordering history.
• The Sales Representative must stay informed on the chemical industry, the businesses in his/her territory and their line of products.
• Attends all sales meetings and trade shows as indicated by management.
• Relays information regarding competitive activity involving issues such as pricing and new promotions for products. Whenever possible, competitive pricing should be verified by seeing invoices, letters, or competitive quotes.
• Prepares regular call reports stating any changes in customer activity. Also responsible for preparing monthly itineraries, technical service requests, and weekly expense reports.
• Responsible for budgeting and forecasting for all major products sold within their regions. Work closely with purchasing to ensure appropriate stock levels are maintained at their distribution centers to best service their existing customers.
• Responsible for managing all expenses within their region to maximize profitability of his individual P& L.
• To survey the market thoroughly to foresee any potential or actual obstacles and to find new sales opportunities.
• Influence and direct outside intermediaries of international affiliates (principles) who work with both the company and its customers.
• Behave in such a way that an efficient, business like image of the company is presented.