Job Posting
---
Specialist Sourcing III - Raw Materials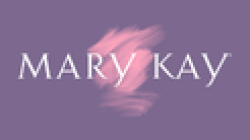 Job Info
Job Location: Mary Kay - Lewisville Location
Posted: 14 March 2023
Job Type: Full Time
Job Description
Job Summary:
Working without appreciable direction, supports the Purchasing Division as a procurement expert in Purchasing - packaging components, raw ingredients, and/or fine and costume jewelry and quality items for recognition, promotion, and special events programs. Identifies cost savings opportunities within assigned categories. May provide expertise to lower level staff.
About the Role:
• Plans, researches, and purchases $15-30 million in inventory in the most cost-effective manner while maintaining quality and supply flexibility. Effectively negotiates and/or implements initiatives that reduce Company costs and/or prevents annual cost increases by $250,000 to $500,000. Independently capable of highly complex negotiations including multi-year supply agreements, high dollar quality disputes, and legal disputes and partners with Legal on complex agreements and contracts. Acts independently and makes decisions consistent with the overall policies and objectives of the Manufacturing Group and the Purchasing Division. Updates management on an exception only basis and refers to management only on matters that involve a large amount of money or special circumstances. Occasionally challenges higher levels without hesitation and regularly contacts them to gain support and cooperation.
• Utilizing an advanced knowledge of the processes, cost pressure points, and supply evaluates supplier competence relative to others in the industry. Accountable for selecting suppliers who meet the cost, quality, and production requirements of Mary Kay Inc. Researches and selects reliable first, second, and third source suppliers to increase capacity, achieve a competitive pricing situation, and ensure supply of quality components, ingredients, jewelry, recognition items, contract formulas, contract packaging or turnkey contract manufacturing and distribution. Responsible for identifying and establishing full service contract manufacturers in other countries to sustain core supply chain service to major international markets or those targeted for future growth. Responsible for interaction and problem resolution with suppliers such as resolving invoicing discrepancies, negotiating price, quality, and delivery, obtaining quotes, and expediting delayed shipments. Responsible for supplier correspondence, purchase orders, change orders, and scheduling supplier evaluation trips. Can and will go to top of supplier organization; working rapport with supplier executives; effectively engages supplier executives when needed. Leads and presses suppliers to apply new technology for improvements in Mary Kay Inc. purchases. Monitors and reacts to global supply and pricing trends.
• Pursues and investigates new project innovation and regularly executes alone. Leads a project involving other functions to completion and exercises considerable latitude in determining objectives and approaches to a project. Works vertically and horizontally across the organization to strengthen peer and management relationships. Works towards long-range goals and objectives. Regularly challenges status quo procedures, processes, and technology looking for opportunities to improve. Sees the bigger picture as it impacts the business. Develops solutions which require the regular use of ingenuity and ensures solutions are consistent with organization objectives.
• Projects purchasing costs based on marketing and price trends so that cost of materials can be budgeted for the next year. Prepares the component, ingredient or finished good standard costs budget. This impacts the standard cost, cost of goods, planned corporate cash flow, and Company profit margins. Included in the preparation are specific cost reduction plans to ensure the appropriate cost of goods is maintained or reduced.
• Responds to purchasing requirements that are listed in the Enterprise Resource Planning (ERP) report. Interfaces with Brand Marketing or Sales Force Recognition, Global Inventory Control, Supply Scheduling, Finance, Transportation and Compliance, Quality, and, depending on the project, Package Development, Engineering, Contract Manufacturing, and R&D to address purchasing requests, inquiries, problems, and status updates. Collaboration with Mary Kay China counterparts as needed to support their market needs.
• Intercedes on behalf of Supply Scheduling to troubleshoot finished goods, component, or ingredient supplier service issues regarding replenishment procurement.
• Buyer is assigned as the Purchasing owner for new product development initiatives. Interfaces with all departments involved in new product development from the initial idea phase to final approval. Provides expertise in the development of custom, modified, stock packaging or finished goods (i.e. compacts), which must be functional, meet standards for quality and cost, have adequate shelf life and good appearance, meet production and distribution requirements. Responds to frequent changes and opportunities due to new products, materials, and processes and must complete projects on schedule.
• Interfaces with management to resolve problems and review progress on projects when necessary. Problems may include costs exceeding estimates, and factors which could delay introduction of a new product. Remains abreast of current technology in packaging and packaging processes so that Mary Kay Inc. remains competitive in the marketplace.
• Leverages sourcing and overall commodity strategies for international. Acts as a liaison in some instances.
• Identifies tooling requirements for the annual budget process. Allocates tooling dollars as needed to execute both new product/package projects and upgrades to current packaging or increased capacity requirements. Submits Capital Expenditure Authorization requests with cost justifications calculated to cover tooling purchase orders required to buy all tooling. Responsible for issuing non-inventory purchase orders to cover all prep charges, artwork dies, etc. involved in producing components for Mary Kay Inc.
Skills & Experience:
Education: Bachelor's degree or equivalent in Business or related discipline.
Experience: 5+ years purchasing and negotiations
Additional Skills & Abilities:
• Must have effective negotiation skills in order to influence decisions that impact Company bottom-line. Must have the ability to effectively interface with internal and external contacts and have the ability to monitor delicate situations tactfully. Must have the ability to understand business needs and strategically plan the most cost-effective solution to goals and objectives, while balancing the needs of the independent sales force.
• Must possess and understand the ability to perform capacity analysis studies to support new product introductions at both a component and finished goods level.
• Must understand basic financial concepts and applications (i.e. NPV, ROI, Financial Statements, etc.) for evaluating new and current supplier's financial stability and for submitting business proposals on new projects, ideas, concepts, etc., or to gain approval from upper management.
• Must have effective decision-making skills since decisions impact the financial, employee, or public relations posture of the organization. Erroneous decisions or failure to achieve objectives would normally have a serious impact upon the administration of the organization.
• Must have effective organizational, project management, and time management skills to work effectively with internal and external contacts.
• Must have advanced knowledge of and experience in materials, manufacturing, printing, and decorating processes, in order to meet Company production and cost objectives while maintaining quality and supply flexibility
• Must have effective oral and written communication skills in order to address purchasing requests, inquiries, and problems, interface effectively with suppliers, and to act as a liaison between various internal organizations.
• Must be knowledgeable about the laws and regulations associated with each region and aware of the cultural differences between the US and the region. Must have the ability to work with multiple cultures, in order to interface effectively with subsidiaries.
• Ability to effectively author and analyze supplier contracts. Must work closely with Legal Department in order to put in place contracts that accurately document the agreed upon deal and still protect the company's risk.