Job Posting
---
Senior Procurement Leader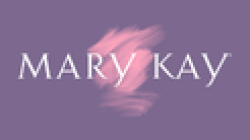 Job Info
Posted: 14 March 2023
Job Type: Full Time
Job Description
Job Summary:
This role is responsible for directing and developing two procurement groups to ensure that high quality raw materials and component parts are obtained in the most cost-effective manner and delivered at the scheduled time. Responsible for sourcing and ensuring that supplier performance meets business quality and service needs. Directs global sourcing strategies across region procurement staffs in key subsidiary markets. The role also involves setting and facilitating the overall purchasing strategy of the organization. In addition, they work with other professionals both inside and outside the organization regarding purchasing, including communicating with managers, engineers, administrators, and sales representatives. They also work with vendors and suppliers to ensure the procurement process runs smoothly and improving it where necessary.
About the Role:
Responsible for developing and directing the procurement function to ensure that high quality component parts and raw materials are obtained in the most cost-effective manner and delivered at the scheduled time. Oversees and directs through the Procurement Managers, the total procurement volume for component parts and raw materials which compose approximately 75% of cosmetic production costs. Responsible for reducing the cost of core products, controls the cost of sales for new products within Marketing guidelines, and supports on time delivery of components and raw materials. Oversees to ensure the department maintains a high-quality level for incoming component parts and raw materials.
• Oversees and ensures that Brand Development and regions are receiving excellent service from Procurement especially during the introduction of new product line launches, product reformulation, product packaging changes, and phase in of copy and graphic changes by ensuring the departments meet Marketing's on sale date (or phase in date). Oversees to ensure the Procurement Managers work with the Production/Inventory Control department to coordinate production start dates and product phase-out dates and externally with suppliers to coordinate their production schedules to meet launch deadlines. Responsible for meeting project timelines for all development projects.
• Proactively anticipates supply shortages and delays based on world political and weather events, economic trends and disruptions to key supply sites. Interfaces frequently with the Vice President, Procurement, Package Engineering and Transportation and Director and Vice President Supply Planning and Inventory Control to provide progress updates or to discuss serious supply issues. Interacts externally with top management at suppliers to resolve supplier performance problems including availability, quality, price, etc.
• Develops and maintains a collaborative relationship with procurement function peers at Mary Kay China, Mary Kay Brazil and Mary Kay Mexico in order to support global product strategy and establish advantageous pricing and service for all Mary Kay entities that purchase common items. Proactively initiates communication and plans regarding suppliers and opportunities to reduce costs. Oversees and ensures that Manufacturing Operations is receiving excellent service from Procurement. Ensures that all actual or perceived raw material and component quality problems are quickly and effectively resolved.
• Responsible for developing the budgets for two cost centers overseeing as well as development of the raw material and component part standard cost budget and the capital tooling budget.
• Establishes, reviews, and implements procurement procedures. Responsible for ensuring compliance with import/export regulations and other government regulations affecting purchase of goods.
• Oversees the decision process of selecting suppliers capable of providing the required quality, flexibility, reliability, and pricing as outlined by Mary Kay Inc. for all global manufacturing locations. Interacts regularly with top management (CEO's, owners, presidents) of suppliers to evaluate supplier capabilities, manage performance issues and support negotiations of major supply agreements.
• Responsible for the development of annual KPI targets and monitors on a regular basis to ensure the targets are being met. Responsible for the continual review of industry trends to ensure the KPI's selected for the department are relevant to the business and recommends changes to senior management any new KPI's or changes to existing KPI's that would drive improvements to the Procurement department.
• Develops the professional and leadership skills of staff through coaching and counseling as well as identification of specific goals and objectives. Ensures all functions within the department are carried out in accordance with company policies and procedures and departmental goals.
Skills & Experience:
Education: Master/Graduate Degree in Business or Engineering related fields
Experience: 10+ years
Additional Skills & Abilities
• The incumbent must have strong analytical and administrative skills as well as superb negotiation skills to interface with suppliers and internal management.
• Excellent oral and written communication skills are essential.
Company Overview
Looking for a career where you can make a difference?
At Mary Kay we are committed to enriching the lives of women and their families around the world, we offer careers with unlimited opportunities to do something beautiful every day. More than 5,000 employees work in locations around the world. They provide the products, marketing and other support to millions of Independent Beauty Consultants (IBCs) who work as independent contractors, selling our products directly to consumers in nearly 40 markets on five continents.
We are a company that believes in our people and cares for them with truly exceptional benefits. We offer:
A comprehensive health plan which includes medical, dental, and vision with low premiums
401(k) plan
A generous profit-sharing program
Free access to on-site fitness center and on-site clinic