Job Posting
---
Manager Purchasing - Components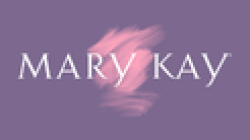 Job Info
Posted: 14 March 2023
Job Type: Full Time
Job Description
Job Summary:
Responsible for managing and leading the Purchasing team to source all packaging and raw material requirements for components and ingredients. Must ensure the team meets Procurement initiatives that are inclusive of sourcing components and/or raw materials cost effectively and meeting all established Quality and delivery requirements. Will lead compiling and analyzing data to leverage spend and determine feasibility of buying commodities from new or qualified sources across the globe. Establishes price objectives, and analyzing price trends; interfacing with suppliers to analyze factors that impact prices. Executes sourcing strategies across the globe for components and ingredients that meets competitive pricing targets while maintaining the highest level of quality standards and supply sustainability. Leads the team's responsiveness to new product development initiatives from the Brand Development team. Responsible for supplier management to execute against key Procurement and Supply Chain key Initiatives.
About the Role:
Purchasing Supply Development and Direction:

• Responsible for the managed spend of $100-200 million of high quality raw materials and/or component packaging that is strategically sourced globally meet the Company targets for lead-time, on-time delivery, quality performance, and cost requirements.
• Manages and reviews additional activities of the Purchasing Buyers including Requests for Quotations, compiling and analyzing data to determine feasibility of buying commodities, establishing price objectives, and analyzing price trends. Responsible for the analysis to ensure supply capacity can meet global requirements.
• Use data driven analytics to lead team's approach to financial analysis of commodities to impact lead-time metrics, purchase price trend (PPT), Purchase price variance (PPV), and raw material commodity trending. Understand primary Global feedstock supply situations (environmental impacts, manufacturing impact) and its impact on pricing.
• Requires regular intervention and problem resolution between short project lead times, changing demand from key markets and production issues at suppliers. Leverages technical knowledge to improve engagement with key internal business stakeholders and top management of suppliers to reach optimal resolution to supply problems.
• Responsible for ensuring team develops a cost reduction program that focuses on effectively minimizing price increases, controlling the cost of sales for new products and reducing costs via negotiations as well as value engineering initiatives.
• Oversees team interactions with internal stakeholders such as Brand, Program Management, Commercialization, Package Engineering, Creative, Global Inventory Control and Supply scheduling.
• Interacts when necessary with departments in the Company such as Creative Services to ensure the approval on color matches and graphic designs; Legal Operations for issues involving intellectual property, patents and contracts. Interacts externally with suppliers to resolve supplier performance problems including product quality, price, and service delivery requirements.
• Responsible for evaluation of supply base to execute contractual agreements for all key suppliers. Ensures that annual contracts meet global business needs and uses knowledge of Mary Kay processes and functional relationships to navigate new agreements and renewals through Legal review. Understand Supplier's Business continuity Plans and Supply agreements for critical ingredients and packaging.

Product Development Project Execution:

• Leads the buyer team in its interactions with Planning, Commercialization, Quality Systems and Processing Operations, Finance, Package Engineering and Research & Development for every new product development project. Utilizes knowledge of Mary Kay business and technical expertise to navigate varying business needs with each project and lead the buyers to estimate timeline requirements that minimize resource time while ensuring that supply will fully support the new product launch.
• Interfaces with Brand Development teams to ensure that raw materials and packaging meets cost targets as outlined in the project justification. Intervenes for buyers when necessary to reach resolution of conflicting cost realities, bulk or packaging cost targets.
• Leads buyers in collaboration with Marketing and Inventory Control to implement the phase out of existing products and the phase in of new products while minimizing obsolescence.
• Work closely with Planning, Supply scheduling, and Contract Manufacturing to ensure sourcing strategy for packaging and raw materials are aligned accurately, so commodities can be ordered via supplied lead-times and project timeline required dates.
• Manages the business evaluation process for new suppliers and uses extensive business and financial skills to ensure that the supply will be sustainable and that the supplier is financially strong enough to sustain the supply chain. Partners with Quality Systems to ensure all audit requirements are met
• Manages submission of standard cost initiations to Finance for any new packaging or raw material commodity.
• Interfaces with internal stakeholders to ensure that raw materials or packaging material specifications
• Relies on thorough understanding of departmental relationships and linkages to ensure efficient team interfaces with Contract Manufacturing, Package Engineering, Program Management, Product Safety, Analytical Research and Claims, Process Development, Commercialization, Quality Assurance, Microbiology, Finance, Transportation and Compliance, as well as Legal Operations to effectively plan, and if necessary, resolve issues potentially impeding the department's ability to continue progress with a project.
• Will align to coordinate all project tasks and respective deadlines. Requires Manager to understand critical dates related to Project execution

Regional Support:

• Collaborates with Purchasing counterparts at Mary Kay China and Mary Kay Latin America to achieve optimum solutions for cost and supply
• Manages global projects through analysis of supply base that consists of both local and global suppliers. Will ensure that sourcing strategy includes supplier capacity, financial analysis and negotiations. Ensures that the strength of Mary Kay's global volume is fully leveraged in price negotiations with suppliers
• Advises and consults with the Latin American region team in the evaluation and understanding of supplier capabilities as well as best practices in Procurement .
• Collaborates with R&D to select raw material suppliers possessing materials that deliver desired finished product results and that are capable of providing the required quality, flexibility, reliability, and pricing as outlined by Mary Kay Inc. for all manufacturing locations.

Staff and Department Development:

• Selects, trains, and develops Buyers (levels I-IV) to ensure sound business practices and ethical behaviors are followed. Evaluates technical skills and competency of staff and creates training plans accordingly.
• Utilizes personal expertise and knowledge to train and develop staff to remain abreast of technology advancements, industry standards, Good Manufacturing Practices (GMP), etc.
• Develops succession planning and conducts performance reviews.
• Establishes, reviews, and implements purchasing policies and procedures and ensures SOPs and Job Aids are up to date and well documented.
• Works closely with leadership to identify organization strategy and implement objectives with the team.
Skills & Experience:
Education: Bachelor/University Degree
Experience: 7+ years Business, Human Resources, Finance, Marketing or related field
Additional Skills & Abilities
1. Solid business knowledge and understanding of marketing, finance, quality control and logistics is critical to problem and conflict resolution that is inherent with department activities. Strong analytical and administrative skills as well as superb negotiation skills are necessary to interface with suppliers and internal management.
2. Excellent oral and written communication skills are essential. Communication across department lines and development of trust between peers is critical to success in this position.
3. Must be observant and compliant about the laws and regulations associated with each region and aware of the cultural differences between the US and each region. Must have the ability to work effectively and with appropriate sensitivity with multiple cultures, in order to interface effectively with subsidiaries.
4. Travel (5-10%) to supplier locations both domestic and international to train buyers, lead in difficult projects or to troubleshoot.
Company Overview
Looking for a career where you can make a difference?
At Mary Kay we are committed to enriching the lives of women and their families around the world, we offer careers with unlimited opportunities to do something beautiful every day. More than 5,000 employees work in locations around the world. They provide the products, marketing and other support to millions of Independent Beauty Consultants (IBCs) who work as independent contractors, selling our products directly to consumers in nearly 40 markets on five continents.
We are a company that believes in our people and cares for them with truly exceptional benefits. We offer:
A comprehensive health plan which includes medical, dental, and vision with low premiums
401(k) plan
A generous profit-sharing program
Free access to on-site fitness center and on-site clinic