Job Posting
---
Sales Agent - The Innovation Company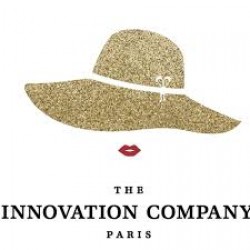 Company Info
The Innovation Company
Job Info
Posted: 27 August 2020
Job Type: Full Time
Job Description
SALES AGENT

The Innovation Company®, a leading scientific and technical company has specialized in the creation, production and distribution of cosmetic raw materials for more than 30 years. Our B-to-B business includes skin care, sun care and colour care products. The company is located one hour west of Paris and owns a farm in the middle of a UNESCO Geopark in Karvia, Finland. Our environment is international, we achieve 80 % of our sales in Europe, Asia and North America.

MISSIONS

You will manage and develop your customer portfolio, mostly composed of experts in the formulation and marketing of cosmetic products. You will sell more than 30 ranges of cosmetic raw materials, all with efficiency tests. You will have access to the most up-to-date analytical lab to help your customers.

FOR IT

• You are searching for innovations to sell
• You know the raw materials present on this market so far
• You know how to approach both the technical aspect of our products, as well as the marketing aspect and customer needs
• You like to meet new people
• You have followed the legal changes relating to the cosmetics industry
• You know how to provide regular and detailed reporting
• You easily manage heavy workloads

PROFILE

Graduated with a Master Degree in science or at minima a degree in chemistry or biochemistry, you have a successful experience in the sale of cosmetic raw material. You have also followed a training course in marketing, and know the principles of the product offer. In addition to your technical knowledge, you have a real commercial temperament and excellent listening combined with perfect autonomy in your organization. We are looking for a person who is dedicated to their work and willing to learn technical aspects of innovative cosmetic specialties.

CONTRACT:

Permanent

SALARY:

Based on commissions

CONTACT:

To apply for this role please contact Alain Saintrond:
This email address is being protected from spambots. You need JavaScript enabled to view it.
theinnovationcompany.fr This email address is being protected from spambots. You need JavaScript enabled to view it.