Job Posting
---
Process Engineer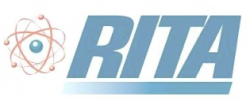 Job Info
Posted: 23 November 2021
Job Type: Full Time
Job Description
Process Engineer
Process Engineer is responsible for leading the development, design, implementation, and validation of manufacturing processes and equipment for RITA Corp. RITA Corp is a specialty raw material supplier to personal care industry.
Responsibilities:
• Leads design, estimating, funding, procurement, installation, startup, validation, and training of new equipment designed to meet safety, quality, capacity, and customer requirements
• Supervises production employees and provides training/mentoring to manufacturing team
• Manages project and budget (capital and expense) ensuring technical integrity
• Creates process specifications based on pilot results and data analysis.
• Leads technology transfer, Lab scale to Pilot to Manufacturing.
• Applies statistical analysis, Six-Sigma principles, and problem solving.
• Supports and troubleshoots manufacturing problems and processes, prioritizing those related to safety and quality, with a hands-on approach
• Identifies continuous improvements of in-process controls to ensure efficiency and quality.
• Uses best practices and knowledge of internal and external business to improve products and processes.
• Promotes safe work habits, ensuring that all equipment operates in a safe manner

Manufacturing Qualifications:
• Experience with surfactant systems, emulsions, suspensions.
• Ability to clearly communicate and present the results and conclusions. Ability to make sound judgment and decision.
• Strong science and engineering skills
• Bachelor's degree in Engineering (Chemical or Mechanical) or technical field of study required.
• Project Management skills.
• 5 plus years of relevant personal care (hair and skin care) industry manufacturing experience.