Job Posting
---
Beauty Lab Tech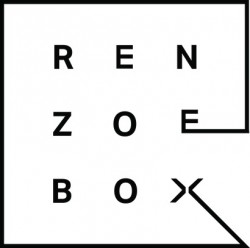 Job Info
Posted: 24 June 2022
Job Description
Beauty Lab Technician
Renzoe Box's Beauty Lab Technician will support the daily operations, organization and maintenance of the laboratory, follow and help implement new laboratory procedures, prepare makeup for pressing or hot pouring, operate laboratory equipment, and be responsible for creating Renzoe Pods. From time to time, the Lab Technician will also train new lab employees in these methods including help with troubleshooting.

Responsibilities
● Receive, organize, and process inbound orders for Renzoe Pod filling & pressing.
● Perform miscellaneous tasks throughout the lab, including cleaning, ordering, discarding of
solutions, organizing supplies, and retrieving and returning products and ingredients as needed
● Fulfill Renzoe Pod orders in adherence to Renzoe Box SOPs
● Learn to perform monthly maintenance on laboratory equipment
● Work efficiently, document work clearly, and perform responsibilities accurately
● Keep laboratory management and key project members informed of progress
● Help establish lab procedures; create and manage lab-related documentation, and organizational
processes
● Maintain and optimize processes within the lab to increase efficiency and effectiveness
● Anticipate, troubleshoot, and resolve problems associated with work within the laboratory setting,
including occasional off-hours responses to possible laboratory emergencies
● Practice safe work habits, including complying with all safety, health, and environmental rules and
regulations
● Maintain a clean and organized laboratory
● Perform quality control and calibrate equipment if necessary

Your day-to-day efforts will support expansion efforts at a growing, early-stage female-led startup!

To be successful in this position you'll need:
● B.S. in Chemistry or related science, or 2-3 years lab experience
● Knowledge of a laboratory and good laboratory practices
● Basic understanding of chemicals, chemical interactions, and cosmetic raw materials
● Strong attention to detail and good at meticulous hand work
● Highly organized and ability to follow procedures
● Ability to learn quickly and ask questions when needed
● Analytical and numerical skills
● Ability to document clearly, write correspondence, and reports
● Ability to prioritize a high-volume workload in a fast paced environment
● Ability to be flexible as priorities, projects, and responsibilities shift in order to best meet the needs
of the team and its projects
● Ability to learn new techniques, perform multiple tasks simultaneously, keep accurate records, follow instructions, and comply with company policies
● Ability to function independently and effectively under the pressure of deadlines and schedules
● Good communication (verbal, written), problem-solving, interpersonal, and computer skills
● Passion for creativity and a strong desire to learn

Additional Information
● Position is full-time based in Austin, Texas
● Paid vacation and holidays

To apply, send your resume and cover letter to This email address is being protected from spambots. You need JavaScript enabled to view it. with "Beauty Lab Technician" in the subject line.